Every day is a new challenge. Up's and down's are the part and parcel of life. It is very tough to manage your lifestyle, your career, your family and relationships. Being a human, we ought to commit mistakes, bounded to go through tough phases and face failure. There are lots of articles, quotations on managing failures but when we face failure in real life it is a completely different feeling. We break down, lose our self-confidence and everything seems shattering but it is very important to hold yourself.
Here are a few friendly advice on how to manage your failure:-
Don't let your confidence shatter.
The first and foremost important point is don't lose your faith in yourself. Failures don't define your incompatibility rather it is the proof that you made an attempt. Failures too need to be cherished. You need to believe in yourself and feel confident enough to give yourself another chance.
2. Try Meditation and Yoga
When you feeling low and distracted meditation and yoga are really helpful. They help you to stay calm and positive. It also channelizes the energy of your body.
3. Give yourself some 'ME' time.
In all the fiasco going on you don't realize how you lose yourself amidst all chaos. It is very important to spend some time with yourself. You need to sort a lot of things but it is fine. Everything will fall into place. Take some time out of that busy schedule and go out for the hangout. Spend time with yourself, just don't do any work but for once just be with yourself.
4. Do things that make you happy.
Give time to your hobbies, your little wishes which you were ignoring due to high workload since long.  Go for a holiday, dance, meet old friends, listen to music, spend time with family. All these small moments will help you to gather your courage and overcome your hard phases and failures.
5. Solitude is the key.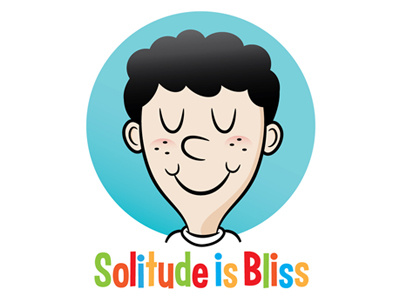 Solitude is a very important phenomenon. Every person should practice solitude. It gives you a better prospect of what exactly is going on and when you can understand things than it will be easy for you to decide what you need to do ahead.
6. Entertain yourself.
If something went wrong that doesn't mean you will sit back grieving about it. No, everything will be okay. While sorting your problems don't push yourself off limits. Do things what you love to do, keep yourself happy. It will make your work easy. Watch a comedy show, romantic movies or book a ticket for some good play.
7. Read good books.
Someone has said that Books are our best friend, I wonder how right he was! Books have the solution to all the problems in this entire universe. Reading books will help you to understand yourself in a better way and it will also show you how to solve your problems. Read any genre you love, also follow some good motivational pages on social media.
8. Try to figure out what went wrong last time.
If you want to be successful then you ought to take your failures as the lesson for lifetime. You need to figure out what went wrong the previous time. When you will find the root cause of your failure you can address it and sort it out.
9. Revise your plans, agenda, and goals.
Once you have picked yourself out of failure emotionally. Be ready to hit the success this time. Once you find out what went wrong last time, start working on your plans, agenda, and goal. Revise them and update it as per your current need. It is the most important step.
10. Restart your work. 
Now you are perfectly ready to go back and start working on your dreams. It is okay to be nervous but believes in yourself. Believe in you, your confidence and your skill. No failure can stop you from achieving your goals.
Keep trying, putting your 100% in your dreams and working hard. Believe in yourself and just remember one thing that life is an accessible diary filled with empty pages waiting for you to fill it up as you go along your journey making stories worth cherishing.