If you get success, thanks to your ability, passion and positive efforts. When it comes to it, bring a glimpse of happiness with you. At the BHU's Independence Bhavan, on Thursday, something similar was seen in happiness. Yes, this was the occasion of BHU's 100th initiated ceremony. During this time, in the freedom hall of BHU, in whose neck the medal of success and decorated in the hands, he was seen walking on the skies. The happiness of the student who received the degree of support for a two-and-a-half-inch smile to come out of the heart, and sometimes the eyes of the droplets were seen as a drop.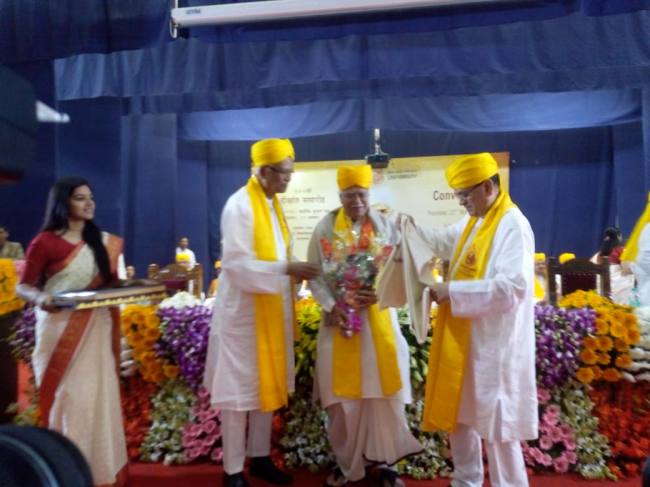 Chief Scientific Advisor Prof. Vijayaraghavan will be awarded an honorary title of D-SC (Doctor of Science). On the other hand, Pandit Rajan Mishra and Sajan Mishra received an honorary degree De-Lit (Doctor of Literature). He was also given honorary title of D-SC and D-Lit. Additionally, 10957 in year 2017 and 11,315 students of the year 2018 will be given the title. Many gold medals will be provided to 31 students of the year 2018 and 31 students of the year 2017.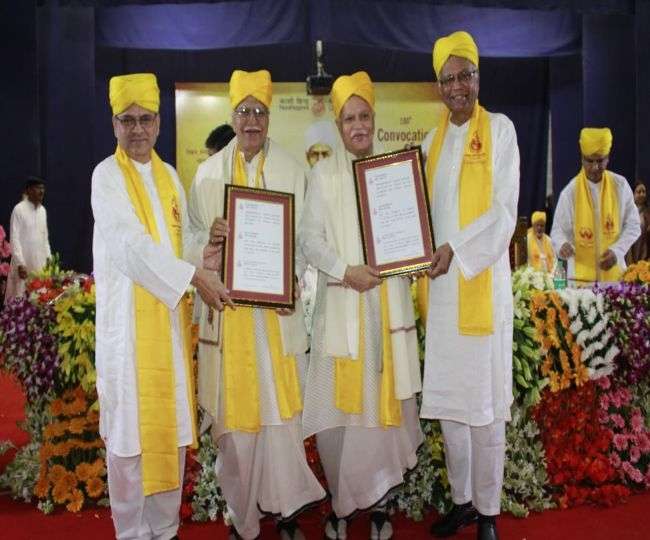 As the chief guest and scientist Prof. Raghunath Ananth Kumar Mashelkar attended He was awarded Chasalar Medal, Maharaja Vibhuti Narayan Singh Gold Medal and BHU Medal for the highest marks in the entire BHU. At the same time, arrangements have been made to provide medal and degree in the faculty to the top-ranked students in different subjects.