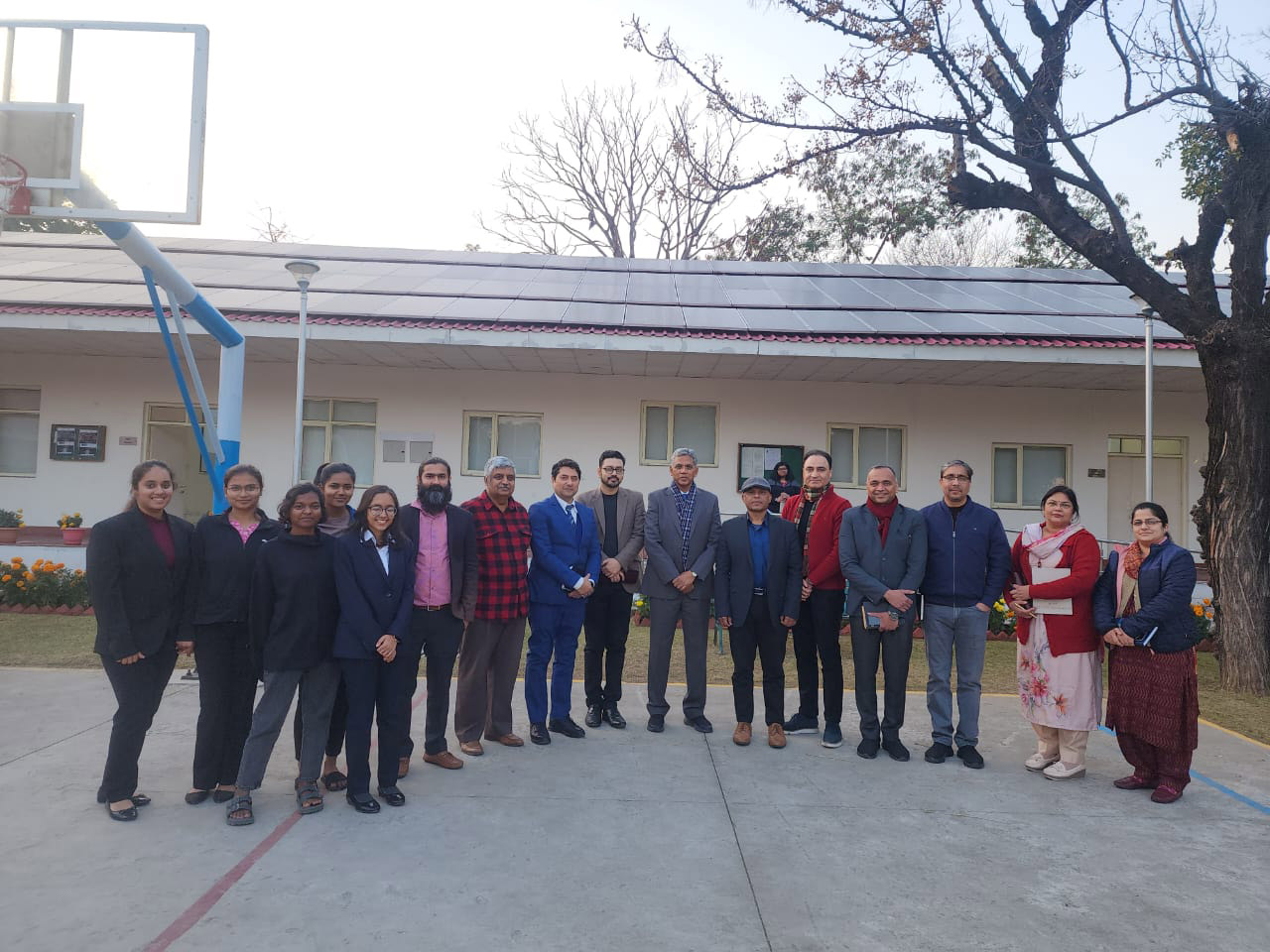 IIM Jammu, AIIMS Jammu & IIT Delhi collectively explored the possibilities to undertake research and facilitate innovative products/ processes in the field of Biotechnology
---
Indian Institute of Management(IIM) Jammu and All India Institute of Medical Sciences (AIIMS), Jammu collectively explored the possibilities to undertake research and facilitate innovative products/ processes in the field of Biotechnology in J&K, on the occasion of this Start-up day on Jan 16, 2023.
IIM Jammu and IIT Delhi co-hosted a session on Biotechnology Ignition Grant (BIG)by BIRAC. (Mailer Attached for reference) at IIM Jammu, Canal Road campus. The initiative was carried out by IIM Jammu Foundation for Entrepreneurship, Innovation, & Skill Development, the business incubator of IIM Jammu, under the leadership of Prof. B. S.
Sahay, Director IIM Jammu. The program was attended by students & faculty members of IIM Jammu as well as doctors of AIIMS, Jammu.
Prior to the main session, a canvassing regarding the Grant was done at AIIMS Jammu in the morning, for the benefit of all the doctors of the institute. The session at AIIMS Jammu was organized by Dr. Pranay Mahajan, Hospital Administrator, AIIMS Jammu and chaired by Lt. Gen Sunil Kant, SM VSM (Retd.), Medical Superintendent and Dean (Research), AIIMS Jammu.
The first speaker on the occasion included, Dr. Saket Chattopadhyay from FITT, the industry interface arm of IIT Delhi who deliberated on the entrepreneurial process, previously successful cases, and the BIRAC's BIG funding application process.
The second session was taken by the son of soil Mr. Arjun Gupta, Director of Genetico, the grantee of the BIG grant (2019 chapter). His project was based on data analytics of hereditary diseases.
The welcome address of the session was delivered by Dr. Prateek Jain, chairperson, CEI, IIM Jammu. The session deliberated upon various research ideas and the possibilities of taking these to the grant stage with the support of the students and incubator of IIM Jammu. While talking to the audience, the speakers emphasized the importance of taking up meaningful synergies to take the research projects to the culmination stage. The session was also attended by the executive MBA students of IIM Jammu through a VC broadcast.